How I Dye My Hair Red at Home!
How I dye my hair red at home – dying my hair red! I'm finally showing you how I color my hair to be a redhead, and also my everyday hair routine and hairstyle! I hope you guys enjoy!! Splat Hair Color
Watch Now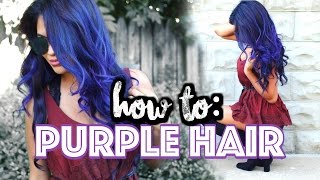 No Bleach! How to Dye your Hair Purple!
How to easily dye your hair purple at home with no bleach using splat midnight amethyst.
Watch Now